The visit of the Syrian Women's Political Movement to Norway as part of the "Women Decide" program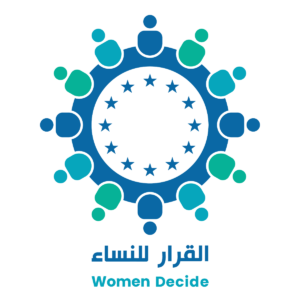 The visit of the Syrian Women's Political Movement to Norway as part of the "Women Decide" program
In the frame of the "Women Decide" program;  The Syrian Women's Political Movement continued its Scandinavian tour in Norway from May 30, 2022 to June 3, 2022, with eight meetings with civil society organizations and the Norwegian government. The Syrian Women's Political Movement was represented in this visit by the member of the General Secretariat, Hiyam Al-chirout. This tour was an opportunity for representatives of the SWPM to share opinions and exchange experiences closely with civil society organizations, political parties and elected officials in Norway, in an attempt to learn from the comparative experience of women.
Syria, women's participation, and the inclusion of women in peace processes are key priorities in Norway's efforts as a temporary member of the United Nations Security Council and thus, these meetings were a critical time to share strategies both on their end and the Movement's own to ensure efforts were complementary. As the Movement continues to iteratively adapt their methods and strategies, they requested Norwegian women and men to share their experiences and thoughts on how the Movement can improve their current work within Norway's Syrian diaspora and political system. 
From what Norwegian Member of Parliament Grete Wald said about the visit of the Syrian Women's Political Movement: "It was an important meeting in which we exchanged experiences as women in different societies, and also as politicians who want to contribute to a better world. We share the opinion and belief that women's participation in politics and society is good for all parts of the world.  Because men have not been able to create a peaceful, democratic and inclusive world. We believe that strong women's communities across national borders will also improve this to achieve peace, resolve conflicts and build the future of the country. Feminism is equality, and is the only starting point for understanding and protecting the human rights that revolve around it. Through the meeting we exchanged experiences on how to work strategically to obtain the greatest possible impact. We hope to cooperate in the coming days so that Syrian women have a leading role in building Syria. We are proud that Norway is an example of women's representation in parties with more than 45%. Women got 76 seats in the Norwegian Parliament, out of 169 seats. We had the honor to meet the women of Syria and to host them in the Norwegian Parliament. We wish you success in your political work."
Following the conclusion of the Movement's complete Scandinavian tour in June, they will reflect on the variety of learnings acquired and draft a policy paper with recommendations for Syrian women. These recommendations will be targeted for both Syrian women looking to engage in the political process, as well as Syrian women throughout the diaspora living in these countries. Also, to provide them with insights for more meaningful political participation as newcomers.
The Syrian Women's Political Movement thanks all of the entities and institutions it had the honor of meeting with last week and looks forward to a continued dialogue on the matter of women's meaningful participation in pushing forward a solution to the Syrian crisis. 
Women's International League for Peace & Freedom 
Kvinnefront
Norsk Folkehjelp (Nowegian People's Aid) 
Norwegian Centre for Conflict Resolution (NOREF) 
Ingrid Hødnebø, Head of the Feminist Political Department of the Socialist Left Party
 Grete Wold, Norwegian Parliament Member 
E Mrs. Hilde Haraldstad, Special Representative for Syria and Iraq  
Forum for Women and Development
Women's Organization in Front Lines
Global Happiness Organization (Faridas søstre)