The visit of the Syrian Women's Political Movement to Sweden as part of the "Women Decide" program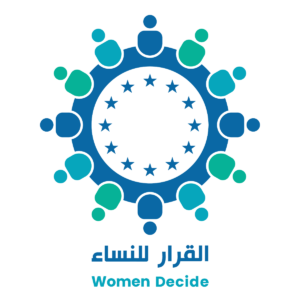 The visit of the Syrian Women's Political Movement to Sweden as part of the "Women Decide" program
In the frame of the "Women Decide" program the Syrian Women's Political Movement launched their Scandinavian tour in Sweden from 17-20 May 2022, with seven meetings across women networks and the Swedish government. The Syrian Women's Political Movement was represented in this visit by its members Thuraya Hejazi, Samira Zair, Mariam Jalabi, and the movement's executive director Alma Salem. This trip is the first of three immersive trips in which representatives of the Movement will engage closely with civil society organisations, peer movements, parliament members, government agencies, and elected officials in some European countries, in an effort to learn from the comparative experience of women and about feminist policies. 
Sweden's views and policies on gender equality remain a leading one in the world, and are often unequivocally seen as the best places to live as a woman. This trip is seeking the expertise of women who have and are presently navigating this political system to learn from their comparative experience. As the SWPM continues to iteratively develop their methods and strategies, they requested Swedish women and men to share their experiences and thoughts.
Following the conclusion of the Movement's complete Scandinavian tour in June, they will reflect on the variety of learnings acquired and draft a policy paper with recommendations for Syrian women. These recommendations will be targeted for both Syrian women looking to engage in the political process, as well as Syrian women throughout the diaspora living in these countries. Also to provide them with insights for more meaningful political participation as new comers.
The Syrian Women's Political Movement thanks all of the entities and institutions it had the honour of meeting with last week and looks forward to a continued dialogue on the matter of women's meaningful participation in pushing forward a solution to the Syrian crisis. 
Women's International League for Peace & Freedom 
Swedish International Development Cooperation Agency
The Swedish Women's Mediation Network
Swedish Parliament Member Aylin Fazelin
His Excellency Per Orneus Special Envoy to the Syria Crisis, at Ministry for Foreign Affairs of Sweden
Folke Bernadotte Academy 
Kvinna till Kvinna